Das Shirt ist von Lina Tesch, aus ihrem Mädchenflohmarkt Kleiderschrank. Leider weiß ich nicht mehr, woher es ist (Schildchen sind entfernt). Die Fransen hatten es mir angetan!
EN
: Today a casual and comfy outfit! I bought the shirt from another fashion blogger – Lina Tesch – unfortunately I don't remember which brand it is. I'm really into the fringes!
Shirt: Unknown, Shorts: Even & Odd, Heels: Even & Odd, Bracelets: Primark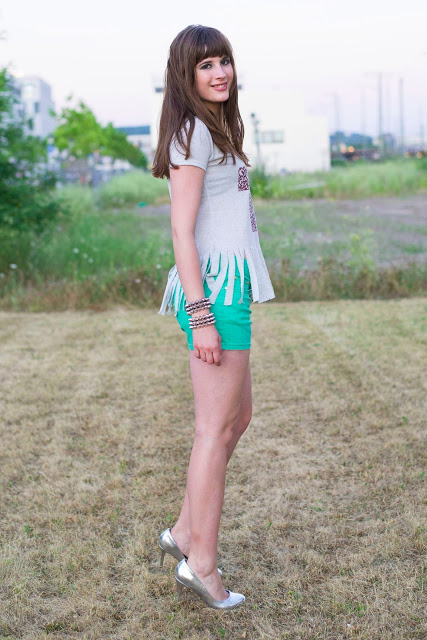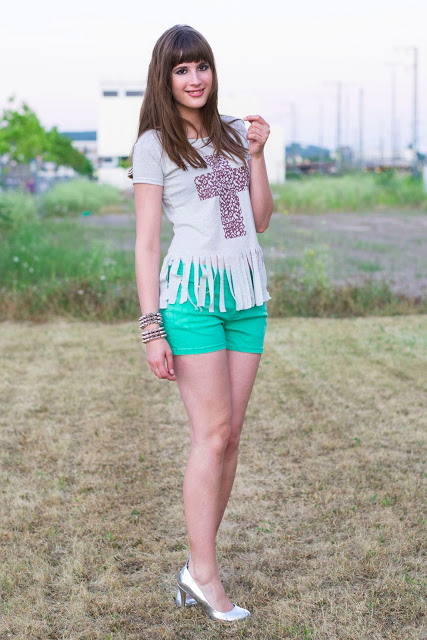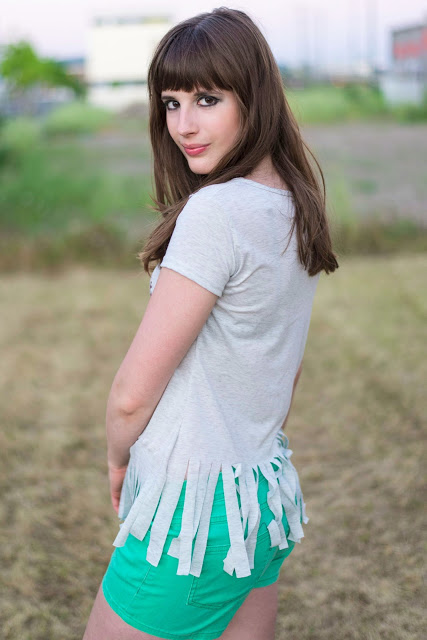 Übrigens wurde ich heute im DM-Marken-Blog-Newsletter vorgestellt! Es war echt eine Überraschung, ich hatte die Mail gerade im Sushi-Restaurant gelesen und mich riesig gefreut!