Lang ist es her, dass ich hier auf dem Blog Ergebnisse aus Shootings gezeigt habe. Meistens habe ich einfach so viele Outfits und neue Produkte, die ich unbedingt zeigen möchte, dann ziehen diese Posts den Kürzeren. Auf
Facebook
seid ihr aber immer auf dem Laufenden. Gestern haben wir bei trübem Wetter drinnen Fotos gemacht.
Getragen habe ich nichts – außer einer schwarzen Kette von H&M, Dive Bar von Essie auf den Nägeln, Catrice-Mascara und meinen neuen Lippenstift von p2 040 violet dream aus der Mirror Mirror LE.
Die Fotos sind auch diesmal von Christine!
Meine Schwester und ganz klar auch Lieblingsfotografin.
EN
: It's been a long time since I showed you some results of my shootings. There are so many outfits and new products I want to publish, so these posts kind of suffer. Just click on
Facebook
to stay updated!
Here I'm only wearing a black necklace from H&M, Essie Dive Bar on my nails, Catrice Mascara and my new p2 lipstick
.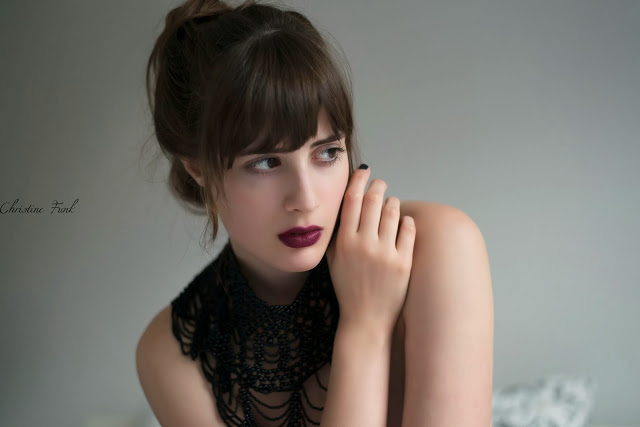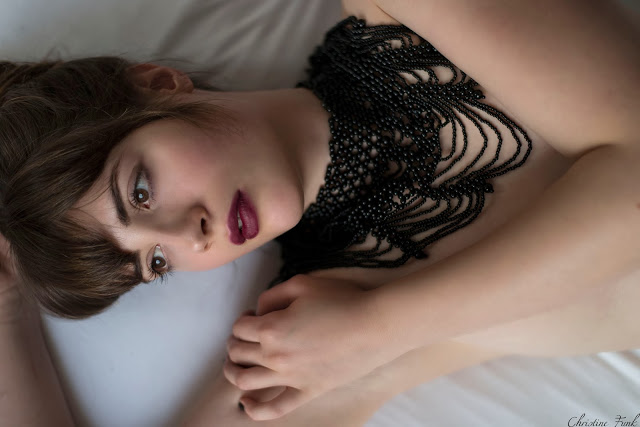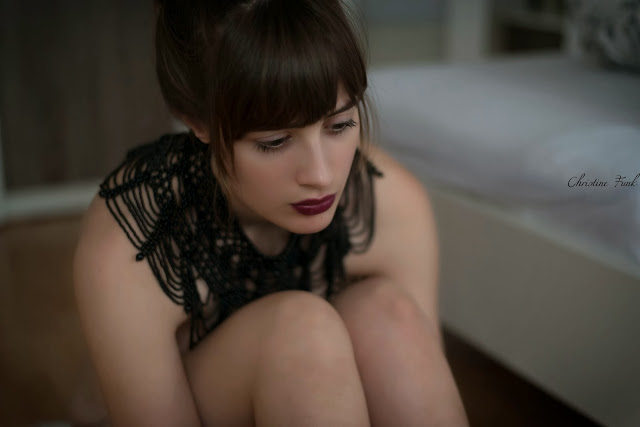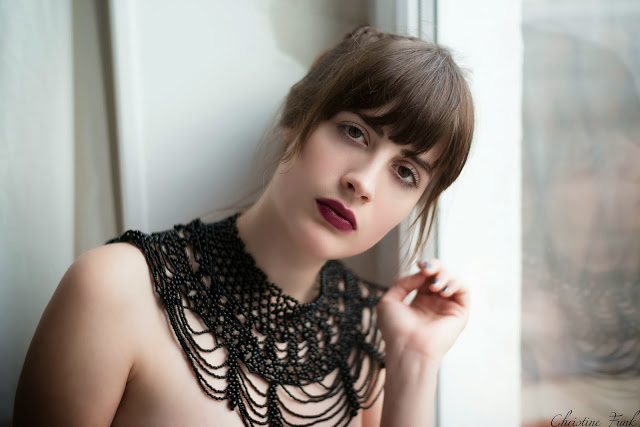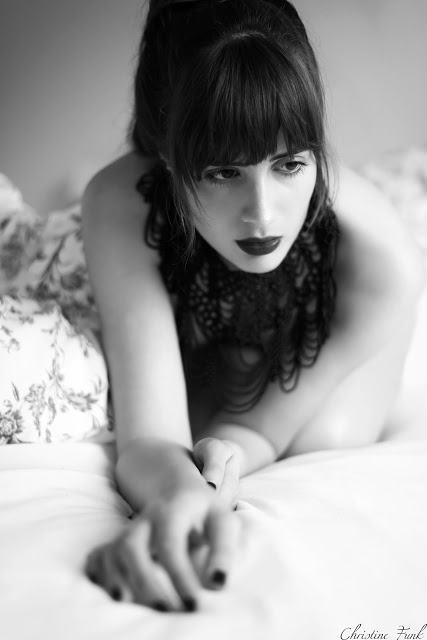 Übrigens – ich bin momentan auf einem Plakat zu sehen! Yippieh!
Anlass ist die Neueröffnung des Fotoladens "Das atelier" in Saarbrücken. Der gehört unter anderem Agata Kozlik, die auch dieses Foto von mir gemacht hat.