Ich bin ganz verliebt in die süße Katzenuhr von Chicnova! Die Uhr und der Crop Pullover – falls man das so nennen kann – sind übrigens die einzigen neuen Teile bei diesem Look. Den Parka habe ich vor einiger Zeit erkreiselt, Jeans und Wedges sind von Primark – last season, ebenso der H&M Pullover und der Schal. Bei dem Look wollte ich auf schwarze Kleidungsstücke verzichten (abgesehen vom Armband der Uhr) und endlich mal den schönen braunen Parka zeigen. Olivgrün und sattes Braun geben eine sehr schöne Kombi ab!
Gestern war ich übrigens im H&M Sale shoppen und habe ein paar richtig tolle Sachen gekauft – morgen filme ich noch einen Haul dazu und zeige euch meine Ausbeute!
EN: So in love with my cute cat face watch from Chicnova! The watch and the crop sweater – if you can say it like that – are the only new pieces in this look. Skinny jeans and wedges are Primark last season as well as the H&M sweater and scarf. The brown parka is secondhand. I wanted to create a look with almost no black pieces and I think olive and brown makes a perfect combo.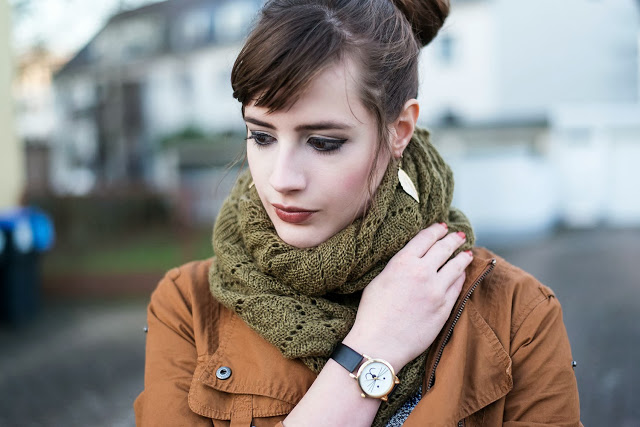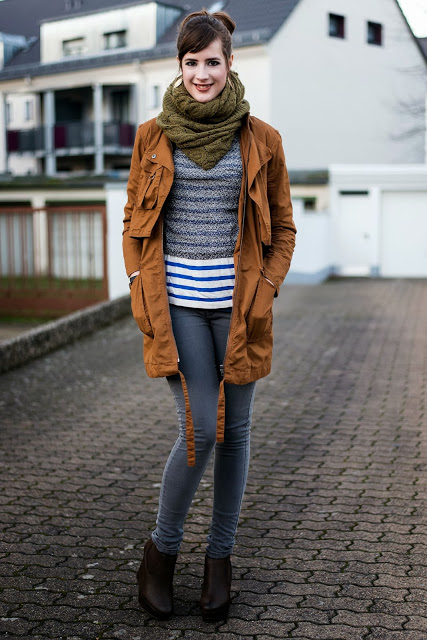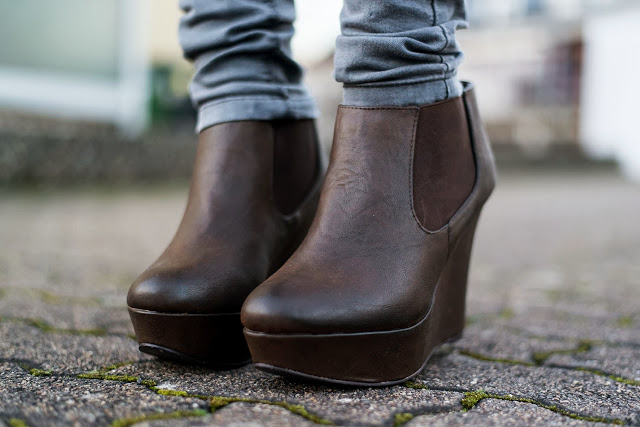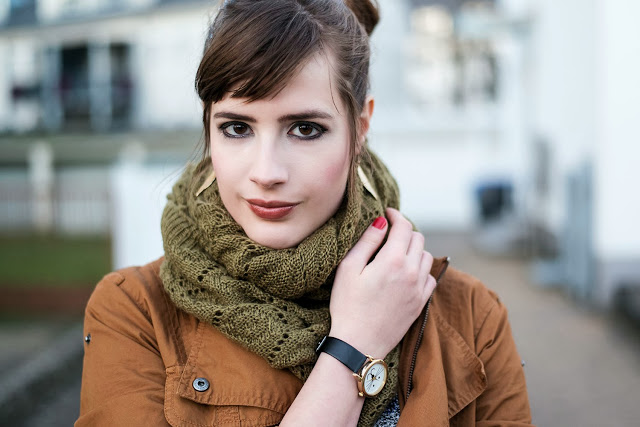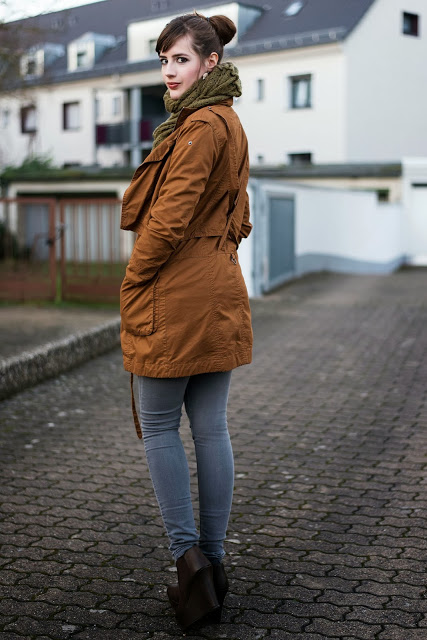 Parka: Asos, Striped Sweater & Scarf: H&M, Crop Pullover*: Chicnova, Cat Face Watch*: Chicnova, Skinny Jeans & Wedges: Primark
Lieben Dank an Christine für die Bilder!