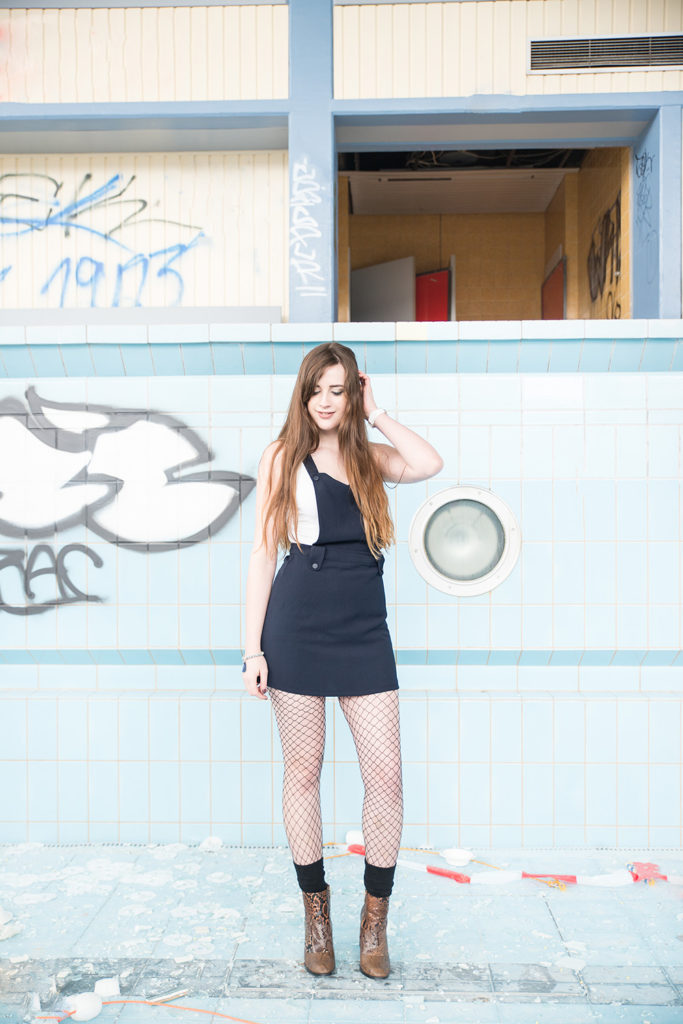 Fishnet Tights – also Strumpfhosen im Fischnetzmuster – feiern gerade ein Revival. Ziemlich angesagt sind beispielsweise Söckchen mit dem coolen Muster. Ich trage hier – ganz klassisch – Fishnet Tights.
Es gibt viele Arten, wie man sie cool kombinieren kann: Söckchen zu Slippers, Tights zu zerrissenen Jeans oder zu einem klassischen Kleid. In diesem Look trage ich ein Pinafore Kleid kombiniert mit weißem T-Shirts und Reptil Ankle Boots als Kontrast zu den Tights.
Zum Outfit kombiniere ich ein besonderes Accessoire: Die weiße Armbanduhr von Henry London, nämlich das Modell Pimlico.
Witzig zum Look: Die Location – wir nahmen die Fotos in einem leerstehenden Schwimmbad auf, das leider auch bald abgerissen wird.
EN: The revival of the fishnet tights! You can wear them as socks or tights, with ripped denim or just a dress. There are so many possibilities. In this look I'm wearing a pinafore dress with a white t-shirt and reptile ankle boots. Fun fact: We took these photos in an empty swimming pool.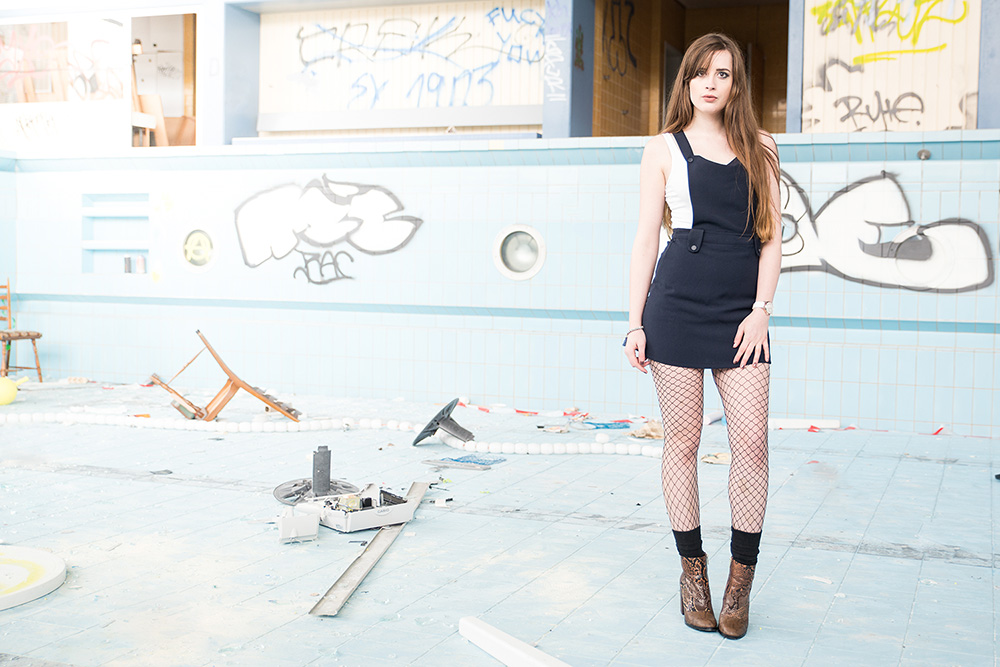 Pinafore Dress: C&A
Fishnet Tights: C&A
Ankle Boots: New Look
Bracelet: Neat To