K-Town Mall, here we are! In letzter Zeit besuchte ich einige Male Kaiserslautern. Einmal lockte das Shoppingzentrum, dann besuchten wir die Firmenzentrale von Blue Monkey – Infos kommen noch dazu! Übrigens ist es wirklich eine sehr fotogene Shopping-Mall, was man ja nicht von jedem Einkaufszentrum behaupten kann. Deswegen packte ich gleich noch ein paar Looks mit ein.
Mein Outfit heute: Ein Komplettlook in Schwarz und Weiß. Ich spiele hier viel mit Kontrasten – das lockere Shirt von Vintage Havana über der eleganteren Hose, dazu die geschnürten Wedges. Ich kombiniere gerne Teile, die auf den ersten Blick nicht stimmig sind und dann geben sie eben doch ein schönes Gesamtbild ab.
Das Shirt (ich finde den Feder-Print so cool) ist übrigens gerade extrem reduziert bei Asos. Ein ganz angenehmer Stoff – und hinten ist es viel länger als vorne. Meine Stoffhose stammt noch aus der Sommerkollektion von Paramita.
EN: My sister and me spent so much time in K-Town lately. Visiting the mall, or the Blue Monkey headquarters and taking some photos at the mall. That mall is quite photogenic, I have to say. You cannot say that about every mall. My outfit: A complete look in black and white. I like playing with contrasts! My new smartphone case is also black and white – with my cute cat blog logo.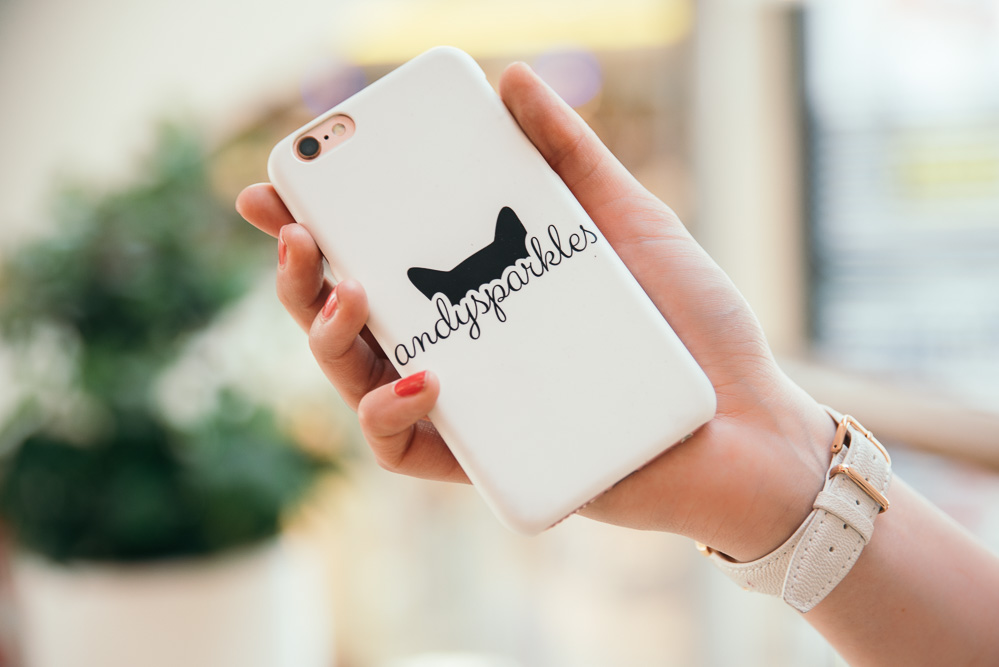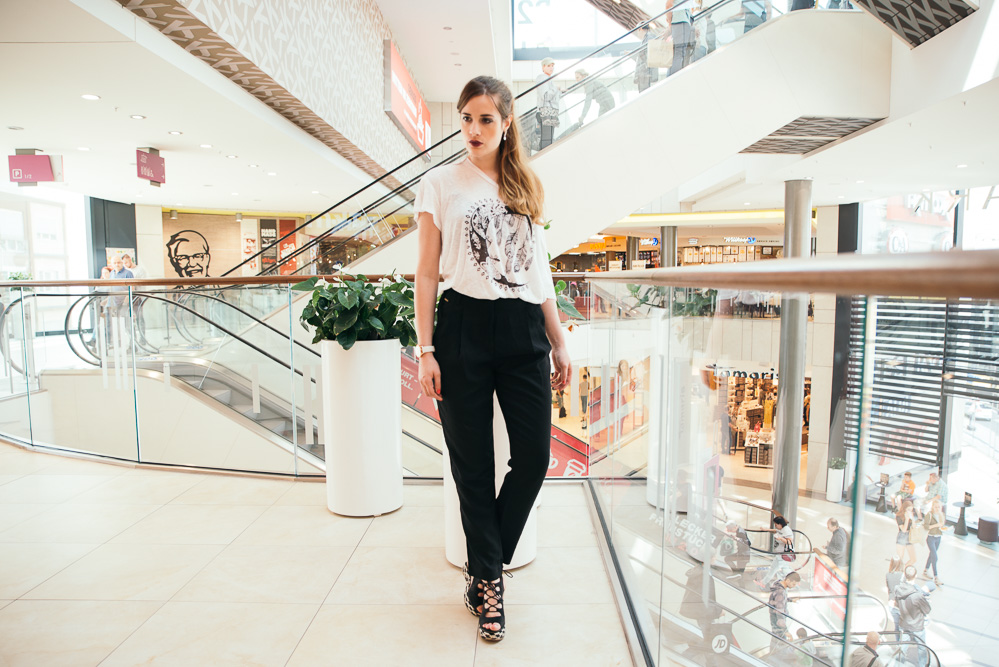 T-Shirt: Vintage Havana via Asos
Kesa Trousers*: Paramita
Wedges*: Tally Weijl
Watch*: Henry London